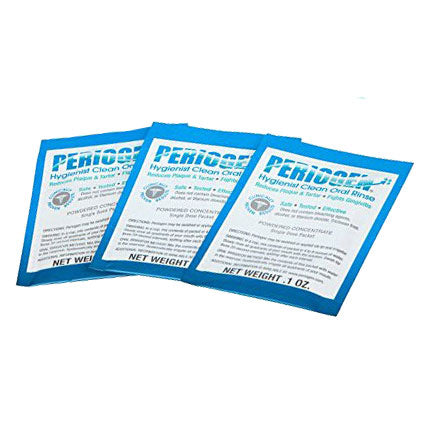 Periogen
Sample
This is a FREE sample for new customers only. Use the discount code FREE at checkout to try Periogen Oral Rinse (shipping not included). Limit one per customer.

Periogen Complete Oral Health Rinse, Powdered Concentrate, prevents and reduces tartar buildup. Included is a sample of Periogen and instructions. Thank you for trying Periogen! 

All the benefits of Periogen in a convenient packet. Perfect for on the go!
*U.S. only
---
Related Products